Buying an indoor dog crate can be a daunting task. There are many styles to choose from, and I will explain the different types in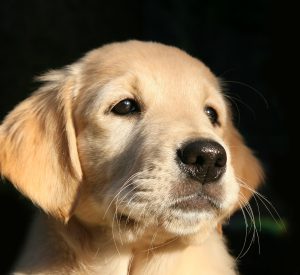 this article.  This article will give you what you need to know to buy dog crates and get the right crate for you.
You need to figure out the correct size to purchase and you need to take into consideration if you have an escape artist or a destruction dog that will try to chew through the crate to get out.
These are all things you need to know to buy indoor dog crates that will work for the breed of dog and the behaviors of your dog.
You will need something that is durable and long-lasting and not something your dog can chew through. A dog crate becomes your dog's home inside your home. Someplace for them to feel safe and comfortable.
I am going to talk about why crates are a good idea, the sizing of dog crates, the different types of dog crates, and my recommendation for the best dog crate in each of the different type of crates. When you finish reading this article, you will have the information you need for which indoor dog crates would work best for you and your dog.
Why To Use A Dog Crate And How To Use
A dog crate is a big help to you as a dog owner. Having a new puppy is similar to having a toddler in the house. You need to keep them safe, and you can't always keep your eyes on them. It is a place where they can't get themselves into trouble and a place where they will learn to feel safe and learn it is a place of their own.
There are several important goals that you can accomplish with crate training. They help with potty training, help teach dogs to settle and relax and help prevent destruction behavior. The dog crate will prevent your dog from getting into trouble when you are away or when you are sleeping.
If you teach your dog positive reinforcement when crating, your dog will learn that the crate is a safe place for them. It will be a place they will want to go when they don't want to be bothered and they will realize this is a good place to go when they are tired or get nervous.
When starting your dog out with a crate, introduce them to it first by tossing a treat into the crate and let them get the treat and come back out. I would do this several times until they are feeling more comfortable.
The next step would be to toss a treat in the crate and close the door for a few seconds before letting your dog back out. You will want to work on making sure your dog is feeling comfortable with the crate before putting them in the crate for the night.
Add a soft blanket or towels to the bottom of your dog's crate. This will make it more comfortable for your dog and also make it more quiet when your dog is moving around in the crate.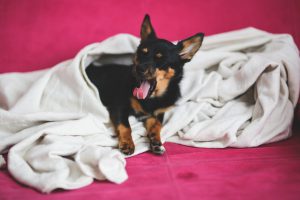 Never over due the amount of time that your dog has to spend in their crate. Puppies shouldn't be in the crate for more that a couple of hours. Their bladders simply can't last at this point to prevent them from having an accident. I would also suggest that adult dogs shouldn't be in their crate more than 8-10 hours, and to make sure they have had adequate exercise before crating your dog.
When you put your dog in their crate for the day while you are work, give them something to do so they don't get bored.  They need some type of toy that will offer them some mental stimulation. Here are my recommendations to help with mental stimulation.
Sizing Dog Crates
What you want to accomplish with the crate sizing is the height should be high enough for your dog to sit up straight without banging their head on the top of the crate. Your dog should be able to lay down on their side, with their paws stretched out without being cramped.
You want to be very careful about choosing the right size for a puppy. If the crate is too large, they will use part of the crate for sleeping and part of the crate for a bathroom. Puppies generally won't go to the bathroom where they sleep, but if they have a big area, they will go in the crate.
There are two measurements that you will need to take when figuring the correct size of crate for your dog. The height and the length.
If you are only getting the crate as you potty train your puppy and until they stop chewing on all your furniture, you won't need as large of a crate. But if you believe that it is a place that your adult dog will still be using, you are going to want to get a crate that will fit the adult dog.
This will save you money by not having to buy a larger crate in the future. You will want to make sure you purchase a crate with dividers available.
If you want a crate that doesn't have dividers, you can put a box in the crate to give your dog a smaller area and Increase the area as your dog grows.
Length Measurement – The length of your dog from nose to base of tail. Add 2-4″ to overall length
Height Measurement – Measure your dog from the top of head to the ground when they are in a sitting position. This is usually higher than when they are standing. If your breed of dog has erect ears, include that in your overall measurement.
Width – You do not need to worry about this. It will be proportionate to your height and length measurements.
Below is some additional information to help you purchase the correct sized dog crate.
Extra Small Dog Crate – Dog weighs between 1 pound – 10 pounds. Examples: Boston Terrier, Chihuahua, Shih Tzu, Jack Russell, and other breeds of this size.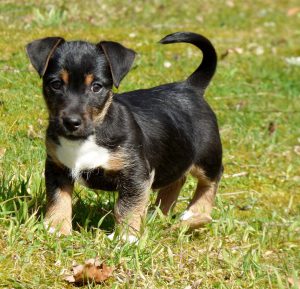 Small Dog Crate – Dog weighs between 11 pounds – 25 pounds. Examples: Miniature Poodle, Border Terrier, Miniature Dachshund, and other breeds of this size.
Medium Dog Crate – Dog weighs between 26 pounds – 40 pounds. Examples: Cocker Spaniel, French Bulldog, Miniature Schnauzer, and other breeds of this size.
Large Dog Crate – Dog weighs between 41 pounds – 70 pounds. Examples: Bulldog, English Setter, English Springer Spaniel.
Extra Large Dog Crate – Dog weighs between 71 pounds – 90 pounds. Examples: Border Collie, Boxer, Doberman, German Shepherd, Golden Retriever.
Extra Extra Large Dog Crate – Dog weighs 90 pounds and up. Examples: Great Dane, Greyhound, Rottweiler, Saint Bernard.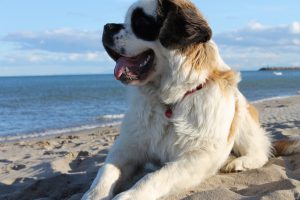 Remember, if you plan on your dog using the dog crate past potty training and puppy training, you will want to purchase a crate that is large enough for your adult dog and get a crate that has dividers to make it smaller while they are small.
Types Of Dog Crates
You might be surprised to know that there are many types of dogs crates and within each type of crate there are tons of crates to choose from. I am going to explain the types of crates that are available and also give you the pros and cons of each of these styles
Wire Dog Crate.
Plastic Dog Crate
Soft-sided Dog Crate
Heavy Duty Dog Crate
Dog Crate Furniture
Wire Crates are great for dogs that like to see around and don't feel the need for a closed in space of their own. Most of them will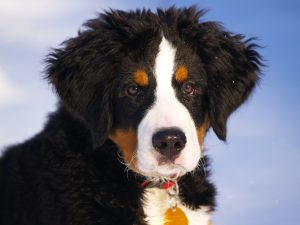 have movable panels for your dog to grow into the crate.
Pros:
Good for dogs with heavy coats or living in a hot climate, since it has the best ventilation and will keep them cooler.
Some models have a divider, so you can section off the crate and have the crate size grow as your dog grows. This will save money on not needing multiple sizes for larger dogs as they grow.
Most will fold flat for storage.
They will have a removable floor tray, which makes it easy for cleaning.
If it turns out you have a dog that is more comfortable with some privacy after you have purchased this crate, you can cover part of the crate with a blanket or towel.
Cons:
Noisier than plastic crates when dog moves around.
Escape artist dogs tend to easily be able to escape these crates.
Large sized crates are heavy and hard to move.
Not a very fashionable look for your home.
Some dogs will go to the bathroom through the wire – outside of the crate to keep their crate clean.
Plastic Crates are great crates for dogs that like seclusion and privacy when they sleep.
Pros:
Cozy space – good for dogs that like sleeping under tables or in corners. Dogs with this personality will feel more comfortable in a plastic crate.
Can be used for airline travel.
Harder for your dog to escape from compared to the wire crate.
Different colors available.
Top half easily comes off and can stack inside bottom for storage.
Cons:
Hotter than wire crates. There is not much air circulation
Some dogs want to see everything that is going on around them and they could get frustrated that they can't see out of the sides
Very hard to clean. You basically have to crawl inside the crate to clean it.
Not an attractive crate.
Soft-sided Crate is generally only for smaller dogs. Easy to take along for travel. Great to use when camping or at the park.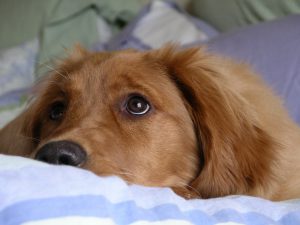 Pros:
These crates are very lightweight and portable.
Good for smaller dogs that aren't destructive.
Great for traveling in a car.
Folds up for easy storage.
Cons:
Difficult to clean if your dog has an accident in their crate.
Dogs can chew their way out.
Clever dogs might figure out how to work the zipper to get out.
Heavy-duty Dog Crates are great crates for larger dogs that can be destructive. This is the perfect example of an indestructible dog crate.
Pros:
This crate will contain dogs that tend to escape.
It is indestructible.
Some of them are approved for airline travel.
Cons:
This is an expensive crate.
It is not an attractive crate for your home.
Dog Crate Furniture looks like a piece of furniture.
Pros:
Constructed with finished wood and looks like a piece of furniture. It is very attractive.
Can even be used as an end table, so you will have no additional space needed for the crate and the dog will be right by you when you are relaxing on the couch.
Cons:
Destructive dogs can chew through the wood.
Not good if potty training a puppy. The wood floor can be damaged if your dog goes to the bathroom in the crate.
Recommended Dog Crate For Each Type And Why
Wired Crate Recommendation
Midwest Life Stages Folding Metal Dog Crate
Available in 6 sizes
2 doors. This makes it more versatile for placement of the crate with doors on 2 sides of the crate.
Divider panel included, making it the only crate you will need as your dog grows.
1 year manufacturer warranty.
Made of heavy gauge steel
2 heavy-duty slide bolt latches per door
Easy assembly and sets up in seconds
Folds flat for storage or travel
Rated 4 1/2 stars out of 5 stars
Plastic Crate
Petmate Sky Kennel
6 sizes available
Secured adaptable for airline travel
4 way vault door provides extra security by preventing sliding and shifting
Durable heavy-duty plastic shell
360 degree ventilation allows fresh air and visibility from all sides
Soft Sided Dog Crate
Noz2Noz Soft Krater Indoor and Outdoor Crate
5 sizes available
Durable, well ventilated for indoor and outdoor use
Made with heavy-duty tight weave mesh fabric
For dogs up to 70 pounds
Top, front and side doors
Easy storage and sets up in seconds
You can read a full review of this product on Noz2Noz Soft Krater Review
Heavy Duty Dog Crate
ProSelect Empire Dog Cage
Made with 20 gauge steel
Floor grate with removable tray for easy cleaning
Removable casters to easily move to different location
This crate is strong and indestructible
Dog Crate Furniture
Crown Pet Products Wood Pet Crate End Table
2 sizes available.
Durable hardwood construction that looks similar to teak.
Beautiful stained and lacquered finish and high quality mortise and tenon construction.
360 degree view and well ventilated.
Waterproof melamine covered floor for easy clean up and eliminates absorption of liquids and odors.
2 finishes available.
Summary
Picking the right indoor dog crate takes some planning and research to get the right crate. Decide ahead of time how long you plan on using the dog crate. Is it just for training your puppy, or will you be using the crate for your dog as they become an adult dog also?
What style will work best for your breed of dog and for the style or placement in your home. Do you need dog crate furniture, or is a wire crate fine for your home? Do you need an indestructible dog crate?
Make sure to get the sizing of the crate correct for your dog. You don't want to have to purchase several crates when your dog outgrows the crate they started in.
If you have any questions or comments you would like to share about your crating experience, please leave them below.
Some of the links within this post are affiliate links of which I may receive a small compensation from sales of certain items. This will in no way affect the price that you pay.