Protecting your dog from getting Lyme Disease can be a real struggle.
Most of the tick and flea protection available,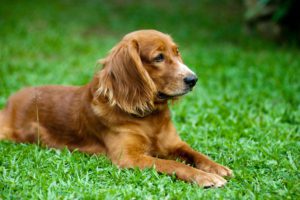 help protect your dog against ticks and fleas.  They don't actually protect your dog from getting Lyme Disease, they just lower the chances of them from getting Lyme Disease.
They will have a smaller chance of your dog getting Lyme Disease from them having fewer ticks on them. But if a tick that is infected with Lyme Disease gets on your dog, and it bites your dog, your dog has no protection against Lyme Disease.
That is until now. The Nexgard Reviews that I am going to provide you will show you something different from other tick and flea protection, because it provides a complete protection against lyme disease.
Nexgard Chewables
Nexgard is the only FDA approved protection to prevent infections that cause Lyme Disease in dogs. It not only kills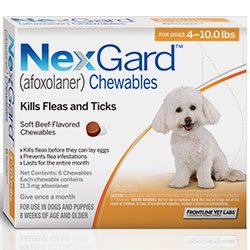 fleas and ticks, but it also is shown to prevent transmission of the bacteria responsible for causing Lyme Disease.
It will kill infected ticks before they can transmit the Borrelia burgdorferi infection to your dog.
Nexgard is the first and only flea and tick control product for dogs to receive FDA approval for preventing the infections that cause Lyme Disease.
Nexgard Chewables kill adult fleas and prevents fleas infestations. It also kills ticks. It prevents infections that causes Lyme Disease in dogs as a direct result of killing Ixodes Scapularis vector ticks.
It omes in a soft beef flavored chew, that is safe for puppies as young as 8 weeks of age, weighing 4 pounds or more. One chew works for a full 30 days. They are available in 4 sizes making is possible to get the right dosage for whatever size your dog is.
Nexgard only contains one ingredient, Afoxolaner, which absorbs into the bloodstream and causes uncontrolled activity in the fleas' and ticks' nervous systems, resulting in death. After it is ingested, Afoxolander is slowly expelled from your dog's body through their metabolism, which is how Nexgard remains effective for a full 30 days.
Your dog can take Nexgard with or without food. Make sure to watch your dog after you give them the medication to be sure that they have consumed the complete dose. If for some reason that your dog vomits within 2 hours of administration, redose your dog with another full dose.
Lyme Disease
Lyme disease is the most commonly diagnosed tick-borne disease in dogs in the United States. In 2017, more than 300,000 dogs tested positive for exposure to Borrelia burgdorferi. This is the bacteria that causes Lyme Disease, and the risk continues to grow as the range of ticks continues to expand across the United States. This is according to the Companion Animal Parasite Council.
Nexgard controls Black-legged tick, American Dog tick, Lone Star tick and Brown Dog tick which all of these can carry the Borrelia burgdorferi infection that causes Lyme disease.
You can read more about dogs and Lyme disease here if you want more general background information.
Drawbacks of Nexgard Chewables
The largest drawback of this product is that a tick or flea needs to bite your dog to be affected by the medication. That means that your dog could end up with skin irritations from the flea or tick bites that could lead to possible hot spots. There are many flea and tick protection choices available that don't require your dog to be bitten before it actually kills the tick.
You can read the Scalibor Collar Review here. This protection kills ticks just by having contact with your dog. It doesn't kill the infection that causes Lyme disease though like Nexgard does, but there are less chances of your dog bringing ticks into your home with the Scalibor Collar.
Another drawback, but a very small drawback, this is available as a prescription medicine only. You will need to either purchase directly from your veterinarian or get a prescription from your veterinarian and purchase from an online pet store with your prescription.
Possible Side Effects Of Nexgard
Reported side effects include vomiting, itching, lethargy, diarrhea and lack of appetite. The safe use of Nexgard in pregnant, breeding or lactating dogs has not been evaluated. Use with caution in dogs with a history of seizures or neurological disorders.
Nexgard Reviews
Nexgard reviews are very positive from dog owners who use this product. They rate this product at 4.97 stars out of 5 stars. To have the protection of knowing that your dog isn't going to get Lyme Disease is very reassuring. This is the only product available that protects your dog even if they get bit by an infected tick. There isn't any other product available at this point that can give your dog total protection.
The one issue that I do have with Nexgard is that ticks have to actually bite your dog in order for it to die. I am not a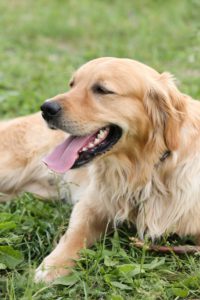 big fan of my dog bringing ticks into the house that crawl off of the dog and crawl onto me or my family.
There are other tick protection products available that will kill ticks on contact with the dog, but they don't protect the dog from Lyme Disease if one survives and bites your dog.  You do have the option to use both Nexgard and the Scalibor Collar together to get the best protection.
Laboratory studies show that Nexgard began to kill fleas 4 hours after initial administration and proven 99% effectiveness at 8 hours and is 100% effective for ticks within 48 hours.
It is important that you chose some type of product to help protect your dog from ticks and the possibility of contracting Lyme Disease.
If you have any questions or comments, please leave them below. You can also follow justforyourdog.com on FaceBook, Pinterest or Twitter.