Do you have a dog? Do you have a Smart Phone? There are several great apps for dog owners from fun apps, practical apps, and safety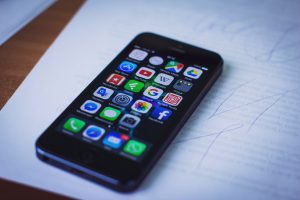 apps when it come to apps for dogs.  I have listed 9 apps for dogs that I believe are the best apps for dog owners. It is a great list with a wide variety of services, and most of them are free.
9 Best Apps For Dog Owners
Pet First Aid
Tractive Dog Walk
Walk For A Dog
DogVacay
Petlas
Animal Poison By ASPCA
iKibble
RCA Pet Camera
Whistle 3 Pet Tracker
Pet First Aid: American Red Cross
This is a great free app. It provides instant access to expert guidance on how to maintain your dog's health, and what to do in emergencies, plus so much more than just this.
This app will help dog owners keep their dogs safe by learning what emergency supplies to have, when they should contact their veterinarian and where to find a dog care facility or dog friendly hotel.
Users learn how to assemble a dog first aid kit and an emergency kit. It gives you recommended items which include leashes, food, water, toys and medical records.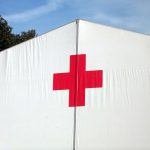 Dog owners also have access to step-by-step instructions, videos and images for over 25 common first aid and emergency situations. It includes how to control bleeding, how to treat wounds and care for breathing and cardiac emergencies.
You are also able to create a dog profile including tag identification number, photos, and list of medications.
This app can be downloaded by texting 'GETPET' to 90999 or searching American Red Cross in App Stores.
Tractive Dog Walk
This app is also free. You can track you dog's daily walks. It will record the walk on a map, the distance you go and the duration of each walk so you can see how much exercise your best friend is getting each day. You can even mark where your dog goes to the bathroom if that is something that interests you.
The Dog Walk App uses your phone's built-in GPS sensor to record your dog's walking route.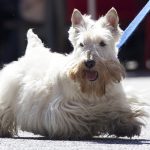 Records via GPS
Allows you to share your walk in real time with others
You can take pictures to capture special moments
Saves statistics and history of your walks
It will help keep you and your dog fit since you will know how far you have walked
Simply tap the start button and the App will start tracking your walk. It will show you the distance, duration and current location on the map.
The share feature is great if you use a dog walker as they can share with the dog owner what the completed route was.
Walk For A Dog
This one is my favorite and it is free. This App will support your favorite animal organization just by walking your dog. Every time you take your dog for a walk outside it will count.
After downloading the App, take your phone with you when you walk your dog. Simply press the start walking button. When you are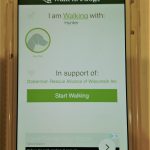 done, press stop walking.
When the green heart appears next to your walk on the history screen, your walk has been logged for your selected organization.  It will show you your route on a map, how far you walked, your average speed, and the duration of the walk.
There will than be a contribution made to your selected organization. There is no expense to you, but think of the good you could do not only for your dog, but for other animals out there that could really use some help.
You can choose animal shelters, or any other animal rescue facilities of your choice to receive the funds. The donations are funded from sponsorships and advertising. There will be several choices within your state that you can choose from.  Think of the good you could do by just taking good care of your dog.
It is very simple to get started. Get the App, fill in your name and email. You can than choose which state or city you are interested in and you will be given several choices of who you would like your earned donation to go to. They will send you an email to confirm you email address.
After that you enter in some information about your dog and you are set to go. They even have a section that if you don't currently have a dog, you can still participate and choose their dog and just do the walk. How simple to help other dogs out there that need your help.
I happened to choose a Doberman Rescue group in my state, because many years ago I owned a Doberman, and she was the sweetest girl, but there are many to choose from. My wish is that all of you will share this with other dog walkers to help the dogs that don't have someone to walk them.
DogVacay
Another free app, but this is for a service. If you need help with your dog, be it while you are at work, going away for the weekend or for a vacation. You can get someone to take care of your dog either at your house or at a sitter's home. It is very easy to set up.
Browse sitters near you
Book and pay all online
Your best friend will enjoy loving cage free care
They have a Peace of Mind Promise
24/7 customer support available via phone, email or chat
Premium Pet Insurance
Daily Photo Updates – so you can see how much fun your dog is having while you are away
Petlas
This is a pet atlas.  It is a database of locations and services for pet owners.  You will be able to see everything that is pet related in your area on a map.  It includes parks, veterinarian offices, pet friendly hotels and restaurants, pet supplies and services.
Animal Poison By ASPCA
You can quickly identify over 300 potential hazards for your dog.  It includes what the severity of the problem would be along with critical next steps you should take if your dog has been poisoned.  There is a searchable data base that includes household hazards and medications.  There are sample images to help you identify danagers.
iKibble
This is a free app to answer the question, "Can I feed this to my dog?"  There are over 100's of food types listed that include descriptions about each food.
This is a camera/monitor that you would purchase and then get the free app to go with your system.
It provides WiFi pet security camera with a HD video.  The camera has remote pan, tilt, and zoom features.
It has 2 way audio, night vision, motion and sounds alerts will be sent to you on your phone and with having the phone app, you will be able to talk to your pets.
You can record video and snap photos to your mobil device.
Easy setup.  You plug in the camera, download the app, connect to WiFi network and you are ready to go.
This app can also help if you have a dog with separation anxiety. You can check to see if they are OK and also by you speaking back to them, they might relax more.
It works with iPhone, Samsung, LG, Google, or any Smartphone wireless device.
Click here to read the review of the RCA Pet Camera.
This is a combination of a GPS collar and an accompanying app. You attach the GPS pet tracker to your dog's collar, pair the device with an app and track your dog's daily activity on your phone. This is a great system if you let your dog off leash and potentially they could go off on their own for you to locate your dog, or if you leave your dog outside while you are gone and something gets their attention and they go off to investigate.  You can read the Whistle 3 Pet Tracker Review here.
Summary
There are many apps for dogs that can help all pet owners.  Which of the best apps for dog owners would work best for you?
As you can see from the varying apps that I have listed that there is something for everyone from exercising your dog, to keeping your dog safe to being able to help dogs less fortunate than your dog.
I am hoping that most of you see the value in the Walk For A Dog app and will get and use that app. Think of the number of dogs that can be helped just from you walking your dog.  When I get home from walking my dog Hunter, I am always excited to see how far we have gone and see the money add up for other less fortunate dogs.
Please leave any questions or comments below. Also, if you get the Walk For A Dog app leave a note letting us know below and let's see how many additional people we can get to join.