Most dog owners just want their dog to be healthy and happy and providing them with the right dog food is the best way to achieve that. Over the years, I have had several dogs whose health deteriorated from what I believe was related to the dog food that they were eating.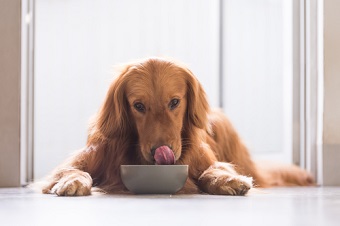 At the time, I thought I was providing them with a healthy diet, but losing one earlier than his time, lead me to doing some serious research when it comes to choosing the right dog food for our dogs. Never again will I feed my dog dry dog food. There are many health issues that are related to dry dog food.
I believe to help keep our dogs healthy, that the bags of dry dog food that have a shelf-life of 4 years and all the nutrients cooked out of the dog food isn't the way to go.
That leaves us with a few options of either raw dog food or fresh cooked dog food.
Today I am going to provide you with TruDog Freeze-Dried Raw Dog Food Review. I want to help you understand how this dog food is made, what ingredients are used and if it is a good option for your dog.
TruDog Dog Food Process
TruDog dog food is a bit different from several of the other raw dog food suppliers. All of their dog food is freeze-dried before you purchase it. You simply add water to the food before serving it to your dog. (This makes me think of astronaut food.) I would consider it a 4 step process.
TruDog use only the freshest of ingredients with going from farm to bag in under 72 hours.
TruDog will flash freeze the meat for guaranteed freshness and place in a vacuum chamber to freeze dry it.
Food is subjected to temperatures that drop below -85 degrees F. This evaporates ice crystals inside the meat without damaging its nutritional content and removes up to 98% of water from the meat.
The product is sealed in moisture proof packaging and is injected with non-harmful nitrogen gas to keep oxygen from getting back in and spoiling the food.
Add water, and it will regain its natural appearance and texture.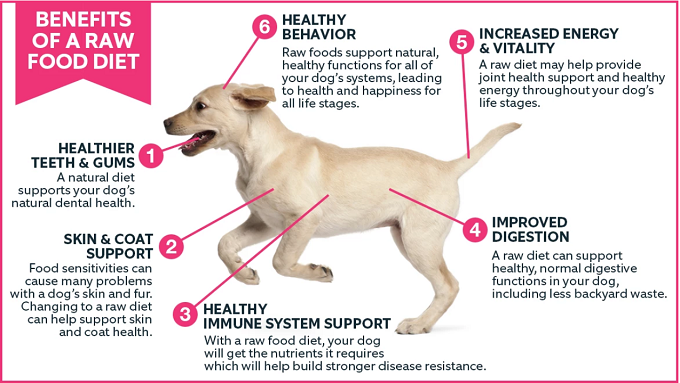 Ingredients Used In TruDog Dog Food
All of TruDog Dog Food is made in the United States with fresh products from the United States. There are no byproducts added, the only adder is herring oil which is added to aid with digestion. There are 4 flavors available, and what is used varies slightly on the flavor that you pick.
Beef Flavor – Uses premium cuts of beef only. The parts used are meat, heart, liver, tripe, kidney, ground bone and fat.
Turkey Flavor – Uses premium cuts of turkey only. They use the meat, heart, liver and ground bone.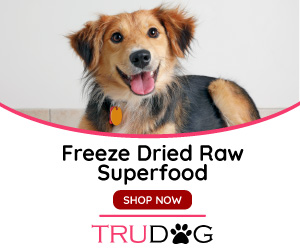 Truducken Flavor – Uses turkey meat, duck meat, chicken liver, and ground turkey bone.
White Fish Flavor – Only uses premium cuts of whitefish, nothing else.
TruDog uses 99% real meat and 1% natural omega blend.
Ingredients You Won't Find In TruDog Dog Food
Wheat
Gluten
Corn
Soy
Antibiotics
Sugar
Grain
Fillers
Added Salt
Hormones
Artificial Flavors
Artificial Coloring
If you have a dog that has any type of allergies, with TruDog you will be eliminating most of the things that causes your dog to have allergies. Wheat and corn are big contributors for dog food intolerance.
Benefits From TruDog Dog Food
Weight Control – maintain optimal weight and strong immune system
Thick glossy coats
Healthy digestion
Firm muscles and strong bones
White teeth, fresh breath and healthy gums
High energy
You dog will eat less, poop less, but won't feel hungry because his body is getting the nutrition it craves naturally.
Commercial dry dog food is processed at high heat, which cooks out the essential nutrients your dog needs.
Easy to feed. TruDog has the power of a raw diet for your dog without the need to thaw. No defrosting, cooking or messy preparations. No need to refrigerate. Just make sure the bag is resealed after each use.
If you have made the decision to feed your dog raw dog food, I do feel that TruDog is the best way to go. You won't need to run to the store every week getting fresh meat or packing your freezer full just with your dog's diet and leaving no room for food for you and your family.
This will be much easier to prepare saving you time, trips to the store and space in your refrigerator and freezer.
A feeding example of TruDog would be if you have a 40 pound dog, you would feed your dog 2 to 4 cups per day plus 3/4 cup of water added to the food. Ten ounces of TruDog would be equivalent to 2 1/2 pounds of regular dry dog food.
This food has no fresh fruits or vegetables, but you could add them to TruDog and then feed your dog less of the raw dog food.
TruDog does provide a 60 day, unconditional money back guarantee. If you or your dog aren't happy with the food, you can simply email TruDog, and they will refund your purchase.

The Negatives Of TruDog Dog Food
It is expensive. I have to be honest, I have never fed my dogs a raw diet before, so I wouldn't know what to expect the cost to be. I do know that I will no longer feed my dogs dry dog food because I feel it has caused them many medical issues. You will have to decide if the price of TruDog is worth it for you.
I do feel that there are some trade-offs from not having to prepare the food myself, me handling the raw diet and possibly saving money with less veterinarian bills.
If you have a 40 pound dog, it will cost you around $300 per month or about $10 per day. This will depend on the flavor that you choose and what type of specials they are running. Currently all flavors have some type of discount ranging from 30% off all the way up to 48% off.
Conclusion
Choosing and providing the right dog food for your dog is one of the best decisions you can make to insure a healthy happy dog. I do feel if you have a dog that is prone to food allergies, that you should definitely get your dog off of dry dog food. Most of the main ingredients in dry dog food are what causes your dog's allergies.
I do feel that TruDog is a much better option than dry dog food. The ingredients are few and there isn't anything unnatural in this dog food. I hope this TruDog Freeze-Dried Raw Dog Food Review will help you decide if this is the best diet for your dog.
If you aren't completely sold on the raw diet yet, you might want to also take a look at fresh dog food, which is cooked. Take a look at NomNomNow Dog Food Review. This also doesn't have any preservatives or anything artificial in the dog food, but has a slightly different approach than TruDog.
If you have any questions or comments, please leave them below and I will get back with you. You can follow justforyourdog.com on Pinterest, FaceBook, or Twitter for all the latest updates on dogs. Please use the share icons to share this information with other dog lovers.
Some of the links within this post are affiliate links of which I might receive a small compensation from sales of certain items.