If you are anything like me, just thinking about any kind of insurance can just make you want to groan. They never seem to pay what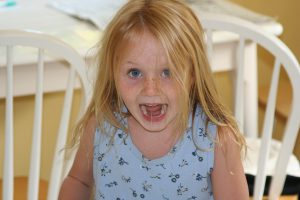 you think they should, the policies are hard to understand, and when you need help or have questions, you are usually put on hold for half your day.
Now think about Pet Insurance. Is it going to be any different or will you have the same headaches you have with your own medical insurance?
I have taken a look at Healthy Paws Pet Insurance, and I think you will be surprised how easy this insurance is for you to work with. I will give you the features and benefits, talk about their ratings and give you a comparison against other pet insurance companies.
Healthy Paws Pet Insurance Reviews should help you see how easy this insurance is to use and also why I would consider it a top rated pet insurance company.
Features And Benefits of Healthy Paws Pet Insurance
Healthy Paws is the only pet insurance that provides unlimited lifetime benefits with an annual deductible. This means that there is no limit on the number of claims you file, and no cap on reimbursements.
Let's explain this concept a little better. When you sign up for pet insurance, there will be choices you will make on what you want your deductible to be, and what you what your co-pay to be. The higher the deductible and co-pay, the lower your rates will be.
With Healthy Paws, if your annual deductible is $200, once you have paid that $200 in vet bills, you are covered the rest of the year. That means if your dog gets hurt and you have a vet bill for $1000, you will have paid your annual deductible with this visit. If you go back to your vet one month later for an ear infection. You will not have to pay the deductible again.
Most of the other pet insurance companies have a per incident deductible. That means each time you take your dog to the vet, if your deductible is $200, you will have to pay the first $200 of the bill before they will start covering your expenses and when you go back a month later for that ear infection, you will have that $200 deductible again before your insurance starts paying.
Consumer Ratings
There are so many reviews available from customers that have Healthy Paws Pet Insurance and they are all positive. Here are the highlights of what their customers think.
Positives
Quick response time to questions.
Free phone app. Submit claims and check status of claims.
Easy process for reimbursement of claims. Simply take a picture with your phone of invoice and submit through their app.
App is very user-friendly and easy to use. It takes about 5 minutes to submit claim.
Claims are processed as quick as 3 days from submission and paid within 5 days of that.
Can call their help line if you have problems or questions and someone will answer the phone. You won't have to leave a message, but actually get a person.
Several customers commented that after submitting several claims, someone actually called from Healthy Paws to check on them and on their dog. There is a real sense of them actually caring about your dog's well-being.
Unlimited lifetime benefits
No claim limits
Negatives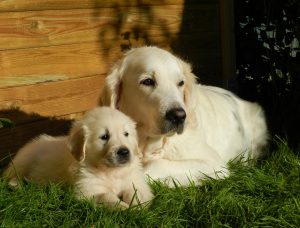 Does not offer Wellness – Routine care and regular veterinarian visits are not covered. That includes flea prevention, heart worm treatment, and dental care. Healthy Paws believes this is something that can be planned for and budgeted to be prepared to pay out-of-pocket and believe this helps keep their costs lower.
Pre-existing conditions are not covered, but this isn't covered by any other insurance companies either.
Rated #1 2013, 2014, 2015,and 2016. They are currently running #1 at this point this year also. They are rated 9.8 out of 10 with customer satisfaction rating.
Better Business Bureau A+ consumer grade.
Discounts are available for AAA Members, friends and family of existing members, multiple pet savings and military discounts.
Accidents, illness and cancer
Diagnostic treatment
Hereditary, congenital and chronic conditions – hip dysplasia and heart defects, ear infections, allergies, renal failure
X-rays, blood tests, ultrasounds
Surgery and hospitalization
Prescription medications
Emergency and Specialty Care
Alternative treatments coverage at no addition charge. This includes acupuncture, chiropractor, physical therapy and hydrotherapy. Other insurance companies charge extra for this coverage.
To qualify for pet insurance, if your dog is under 6 years old you just need a copy of your most recent veterinary visit. If your dog is over 6 years old, you will need a copy of a veterinarian examination performed during the last 30 days.
Comparison Chart
| | | | | | |
| --- | --- | --- | --- | --- | --- |
| | Healthy Paws | Trupanion | Embrace | Petplan | Pet First |
| Customer Rating | 9.8 | 9.4 | 9.1 | 7.5 | 7.6 |
| Unlimited Lifetime Benefits | Yes | Yes | No | Yes | No |
| Covers All Illnesses & Accidents | Yes | Yes | Yes | Yes | Yes |
| Covers All Genetic Conditions | Yes | Yes | Yes | Yes | Yes |
| Includes Alternative Therapies | Yes | Costs Extra | Yes | Yes | Yes |
| Type of Deductible | Annual | Once Per Incident | Annual | Offer Both | Per Incident |
| Average Monthly Cost – Best Coverage | $37.28 | $50.00 | $79.11 | $53.37 | $34.95 |
| | No limits | Limits | Several limits | No limits | Several limits |
Conclusion
Healthy Paws pet insurance is by far the least expensive insurance available with the best coverage. All consumers that I could find were completely happy with their insurance and with dealing with Healthy Paws.
Healthy Paws pet insurance reviews are very possitive from current customers, and I think you can see from this review why they are considered a top rated pet insurance.
Another bonus of getting pet insurance with Healthy Paws, is their generosity. A portion of your monthly premiums goes to their Foundation, which donates a significant portion of the company's profits to provide vet care for homeless animals. They truly care about animals and not just their company.
It is easy to find out how much Dog Insurance will cost you.  You will need to supply your pet's name, breed, age, pre-existing conditions, if any, and your vet's name and contact information.  Contact Healthy Paws today to find out how much dog insurance would cost you.
With
Healthy Paws Pet Insurance
, you can give your pet the best medical care possible. With no limits on payouts, protect your pet with the #1 customer-rated pet insurance plan! Get a free quote and let
Healthy Paws pay your vet bills while you care for your pet.
Policies are underwritten and issued by ACE American Insurance Company, Indemnity Insurance Company of North America, ACE Property & Casualty Insurance Company, Atlantic Employers Insurance Company, members of the Chubb Group.
Please leave any questions or comments below.  You can follow justforyourdog.com on Pinterest, FaceBook or Twitter for all your latest updates on dogs.
Some of the links within this post are affiliate links of which I might receive a small compensation from sales of certain items.