This article is very special to me for several reasons. I have lost 3 dogs, due to age, and it always breaks my heart. It feels like an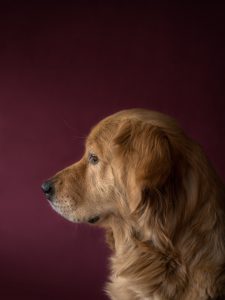 unbearable pain you will never be able to get past. I also have friends and family who have lost a dog and see their broken heart and I can feel their pain.
I rack my brain trying to figure out what I can do for others that lose their dog to try to give them a small piece of comfort.
I have found numerous items that can be great dog memorial gifts. I would have probably smiled and cried receiving any of these when grieving the loss of a dog,  All of them are great gift ideas for someone who lost a dog.
As time passes it slightly heals the pain, but all of these would have been great things to receive and would be a great way to honor a dog that was a family member.
Picture Frames
Nothing shows respect for someone that lost a dog then sharing a picture with them of their dog that they may have never even seen. At first, it might bring tears to their eyes, but trust me, it will also bring a sad smile as well. But it will give them joy for many years to come.
A friend of mine gave me a small photo album of my dog made up of pictures she had taken when she would see my dog. It did make me cry, but I cherish it so much, because I never before saw those pictures.
There are many picture frames that you can choose from, here are some of my favorites.
You can click on any of the pictures below to order directly from Amazon.
This frame has a wonderful poem from the dog to the dog owner. It fits a 4×6 photo, with space for a custom text up to 16 characters, usually adding the dogs name. It is truly a gift worthy frame. Cost is under $25.
This 2-sided frame fits a 5×7 picture. It has a touching sympathy poem and also an attached ribbon with a dog tag attached that can be engraved. Cost is under $15.
This is also a 2-sided frame that fits a 5×7 photo. There is another great poem and an attached ribbon with dog tag attached that can be engraved. Cost is under $25.
This last picture frame I am going to mention is by far my favorite. The reason is that you also can display the dog's collar along with a 3″ x 4.5″ photo. I have kept the collar of all of my past dogs and they are displayed in various places.
Most heartbroken dog owners probably have their dog's collar, and this is a great way to display it. It is a solid wood shadowbox frame. Cost is under $20.
Dog Memorial Stones
Paw Print Memorial Stone comes with etching on the stone, "You left paw prints on our hearts." Includes a photo slot and has a waterproof resin making great for indoor use or outdoor use where you can lay flat in a garden. If you are using a photo and putting outside, laminate the photo. Cost is under $20.
Personalized Pet Memorial Garden Stake.  Can be used to mark your dog's favorite tree, bench, or playing area.  Made of wrought iron material and features ceramic tile for your personalization.  Room for two line of text.  Cost is under $25.
Pet Memorial Stone. I really like this one, because I like the message. "If love could have saved you, you would have lived forever." Weatherproof, crafted of faux stone resin. Can be placed flat or hung indoors or outdoors. Cost is under $20.
Heart Shaped Memory Stone, comes with etched paw prints and etched poem, "Dogs come into our lives, leave paw prints on our hearts, and we are forever changed." Stone look-alike made of resin. Can be hung on wall or placed in garden or landscaping.  Cost is under $25.
Jewelry
Pet Memorial bracelet. One Paw Bead to symbolize paw print left on your heart, 1 heart bead symbolizes the piece of your heart they took with them, 22 white agate beads. Each bead represents a meal donation made in honor of your dog. Cost is under $20.
Rainbow Bridge Lava Bead Pet Memorial Bracelet. There are 7 colored rainbow beads to symbolize the rainbow bridge, where beloved pets eagerly wait for the reunion with their owners, 1 heart bead symbolizes your journey of life together and the piece of your heart they took with them, 1 paw bead represents your pet waiting for you at the rainbow bridge. For each purchase, 7 meals will be donated to rescues and shelters. Cost is under $20.
Paw Print Heart Charm Necklace with memorial urn. Made of stainless steel. Has pendant bottle that can hold small amount of dried flowers, dirt, special message, dog hair, cremains all close to your heart. Can be worn as necklace or use as a key chain. There are several choices of attached charm to choose from. Cost is under $15.
Miscellaneous Ideas
Pet Memorial Wind Chime. I also love this idea. A grieving pet owner is missing the sound of their dog, and every time you hear the chime, you can think of your dog. Made of 12″ metal cast featuring a paw print top with sentiment, boxed with poem card. Cost is under $30.
Conclusion
There are so many dog memorial gifts that you can do for yourself when you are grieving the loss of your dog or for you to help someone else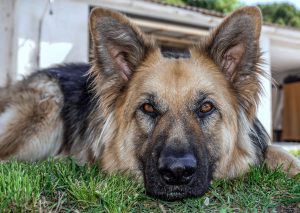 that is grieving the loss of a dog. The dog memorial gifts that I mention here would help anyone to be able to honor their dog for many years to come.
Gifts ideas for someone who lost a dog can help you pay your respect for a loved dog that is now gone.
At first, it may cause a few more tears, but in the years to come, the tears become less frequent and the smiles when thinking of the dog no longer with us will come more often with just a bit of laughter also, but tears can come off and on for years to come as well.
If you have any other great ideas that have helped you through the pain or helped others, please share below. Other's great ideas or past experience can help many who will at some point will go through this heartbreaking pain. Also, leave any questions or comments you have below and I will get back to you.
Some of the links within this post are affiliate links of which I might receive a small compensation from sales of certain items.