Losing a dog can literally break your heart. They are part of our family for so many years, and you know that it is coming at some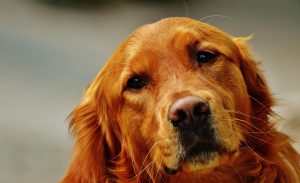 point, but that doesn't make the pain any less. There are many ways that you can honor your dog or help a friend or family member honor their dog.
If you, or someone you know is grieving the loss of a dog, take a look at the suggestions I have to possibly help, from dog memorial gifts, dog memorial stones or things you can do that hardly cost any money at all, but are very meaningful.
A family's life is forever changed by having a dog and by loosing a dog. The routine will change and little things can trigger sadness. You are no longer scheduling your life around walking your dog and you are no longer greeted by a wagging tail when you return home.
This Is From My Heart
Over the years, I have sadly lost 3 very important dogs to me. Each time I have lost them, I have always felt I was never going to get past it, but eventually the tears are less often, the pain is a little less, and now I can smile and laugh about them at times.
Dogs have a way of getting into our hearts like no other. They love you unconditionally, are always happy to see you when you get home, and they aren't usually someone you get in a disagreement with. They can fill our hearts with such joy and happiness, and that is why it is so hard when we eventually lose them.
Quite some time back, I had a Doberman named Toby.  I didn't know much about Doberman's at the time, I just sort of inherited her from someone else that wasn't doing a great job taking care of her. She had the sweetest disposition I could ever image, and loved everyone she ever meet. When she got older, I was forced with making the decision to euthanize her. I really never thought I could get past that, but eventually I did.
Next a Golden Retriever named Max came rolling into my life. I don't think I was immediately ready for him yet, but we worked out our differences and he became the best friend that will always have a special place in my heart. Unfortunately, he only made it to 8 years old. We lost him one night, sleeping on the floor next to our bed. What a shocker, and now the pain seemed even worse than the Doberman that I had to euthanize.
And lastly, but still not done since I currently have a 11-year-old Golden Retriever, we lost Jake. He was the liter mate to the Golden Retriever I still have. Jake had a personality like no other I have ever experienced.
I have loved all my previous dogs with all my heart, but Jake was full of attitude (in a good way), and made you laugh the entire day. He ran the house, and everything happened according to the schedule that he created for the entire family.
When it was discovered that Jake had cancer in his leg, I thought I would never survive this blow. Sadly 4 months after we got the news, we had to make the decision to euthanize him. He was just in too much pain, and I loved him above all else to let him suffer. Even though I never wanted him to leave us, it was a decision made out of love for him.
This time I decided I had to make something happen from this loss that would help me get through it, and move in a positive direction. Part of this movement to healing was building this website in Jake's honor.
Mourning The Loss Of A Dog – Ideas For Coping
Write a journal. I did this the following day after losing Jake. I cried so hard sometimes I could barely see what I was doing, but in 2 days when it was complete, I did feel somewhat better. I also did it for my son who was only 9 when we lost Jake, so he would always be able to keep the memories of Jake and remember what the two of them used to do together. Here are some ideas on what you could include in your own journal.
Nicknames you called your dog. It seems most dogs have several names the family ends up calling the family dog. Not sure why the name we give them isn't the only one they have, but usually there will be several more names.
Favorite stories about your dog.
Favorite pictures and pictures that might go along with the stories.
Things you enjoyed doing with your dog.
Places you have taken your dog.
Habits your dog had.
What you liked the most about your dog.
What was your dog's favorite thing to do.
How your dog greeted you when you came home.
Plant a tree. If your dog had a favorite place to lay in your backyard, it might be great to plant a tree in their honor. It will be
something you will have to care for and you can watch it grow, and remember your dog.
Click here for Dog Memorial Gifts
What You Can Do For Someone Who Is Grieving The Loss Of A Dog
Write comforting words. Let them know you are thinking of them. Start with acknowledging the loss and offer your sympathy. If you knew the dog, add your own memory of their dog. Hearing other's stories about your dog really brings joy.
Realize that there are different stages of grief they are going to go through, very similar to loosing a family member, since for most, their dog is a family member. There may be shock or denial and then there could be a breakdown days or weeks later. There is no set time it might take some to go through the different stages.
If the dog owner had to decide to euthanize their dog, they might be having feelings of guilt. That decision is the kindest, most loving and selfless decision any of us will have to make for a loved dog, because we're doing it for the dog, not for ourselves. Tell a friend exactly that.
Try to focus the conversation on all the good memories around the dog.
Honor their memory with a memorial gift. You could do "donations in memory" to their favorite dog charity.
Write a special poem, frame a photograph from a picture you may have, or paint a picture of the dog if you have that skill. At all times, share your positive memories that you have of their dog.
Ask if they want help to remove the food and water bowls or dog bed. This is a hard task, and I myself have left them out for several days after.
What Not To Say To Someone Who Recently Lost A Dog
Don't cry. Crying is a natural healing process. Saying this will make them feel that there is something wrong with them.
Get over it. It will take a different amount of time for everyone.
You'll feel better soon. Again, the time frame for everyone is different.
He's better off now. Yes, if they were suffering, it is good they are no longer suffering, but that is almost to say the life he had with you wasn't good.
You'll feel better if you get another dog. From experience of getting 2 dogs within 2 months of losing one, that isn't the answer. If they get a puppy, that is a whole different world than what they were used to with a mature dog, and the new dog can never replace what you lost. It just creates a new place in your heart.
Great Dog Memorial Gifts
There are so many great memorial gifts that you can either get for yourself to help with your grief, or that you can get for someone else who is going through the pain of losing a dog. Here are a few of my favorite dog memorial gifts.
There are numerous great picture frames that are available. Many of them have a heartfelt poem etched on the frame, and several of them have a way to personalize the frame with the dog's name. This is a very special present or gift to yourself to honor your true blue friend.
A pet memorial stone is also a great idea. Again, they will have several different great poems or sayings etched on the stone. Most can be kept inside or outside. Putting one outside in your garden, landscaping or yard where your dog liked to hang out might bring you some peace. Every time you are outside, you still sort of have your friend hanging out with you. There are also many that can be personalized.
A new one that I hadn't seen before, but I really like is a pet memorial wind chime. It features a paw print top with a wonderful sentiment to your dog. I love the idea that when you hear the wind chime that it is your dog whispering hello to you. Beside, most dogs love being in the wind and it takes the wind to make the wind chime work.
A Poem For Yourself Or To Share
"They walk with us,
they sleep with us,
they sit with us when
we are blue –
And when it's time
for them to go –
Apart of us goes too."
author unknown
Best Friend Each And Every Day Of Their Life
A dog can bring such joy to a person's life. They are happy to see you, sit with you when you are sad, and follow you around so you always have a companion with you. When they leave, they create a big hole in our hearts that feel like it will never heal. I have never gotten over any dog I have lost, but I am still happy that they were part of my life even with the pain. They have all given me so much happiness.
Grieving the loss of a dog takes time. Either give yourself time or a friend to heal on their own schedule. For anyone that is reading this, I am sorry, it means you or a friend probably has lost their dog, and my heart goes out to you for the pain you are feeling.
Thank you for reading this post that was important for me to write to help myself give meaning to my loss of Jake and I hope that it helps someone else out there that needs help with their grieving.
Please leave questions or comments below. Also, share any ideas you have that could possibly help someone in this situation.