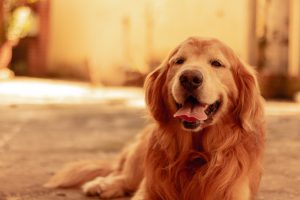 Looking to take a family vacation. Take your dog along with you. He is part of your family, and there are many dog friendly hotels available to make your trip easier. If you do some pre planning, you can find several hotels that take dogs and many that will make sure that your dog feels as welcome as you feel when you check into your hotel.
Why You Should Take Your Dog With You
If you are a dog lover, which I hope is the case if you are a dog owner, you should take a look into taking your dog along on vacation with you. They are part of your family, and it is very hard on your dog when you leave them behind, besides the fact that you also miss them when you are gone.
It is fairly expensive to take your dog to a dog kennel, and you never know for sure the care that they are actually getting there.
Whenever I have taken a dog to a kennel, they always come out of there stressed out, exhausted and occasionally have caught some illness like kennel cough.   I don't like putting my dog through this stress, besides the fact that it is hard on me dropping them off at the kennel.
Hotels That Allow Dogs
Best Western – They call themselves the leader in pet-friendly hotels. They have more than 1600 hotels that accommodate dogs. Best Western allows 2 dogs per room, up to 80 pounds per dog. They provide recommendations on pet-friendly parks, stores and restaurants. Will charge a maximum of $20 per day with a maximum charge of $100 per week. Some locations will charge a refundable damage deposit of $50.
La Quinta – Allows up to 2 dogs per room at no extra charge. There are only 4 locations of all locations that don't allow dogs. There
are no fees or deposits required for dogs, and they don't list any weight restrictions or number of dog restrictions in their pet policies. You are required to either be present when housekeeping comes to your room, or have your dog in a kennel.
Residence Inn – I have experienced this hotel personally with my dog. I sold my house, and had to live at the Residence Inn for 3 weeks with my Golden Retriever. Personally, I have nothing but positive to report on our dog living there with us. They were always greeted if I went through the lobby, and I felt completely comfortable walking through the hallways with him. All Residence Inn's welcome pets. Some might charge pet fees. Typically, starting at $75 per stay. Some might impose weight limits or limits to how many dogs you can have per room.
Fairmont Hotels and Resorts – What is allowed varies by location as to price and size. Policies are outlined online for the particular location that you are looking at.
Red Roof Inn – There are 360 pet-friendly properties. Red Roof Inn doesn't charge a nightly fee or deposit. Your dog must be 80 pounds or less. Leash is required outside of your room. You can not leave your dog in the room unattended.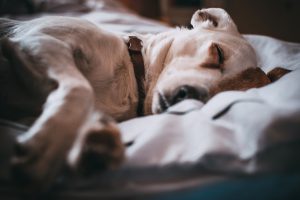 Loews Hotels and Resorts – Loews has a program called Loews loves pets and from the moment that you check-in, there is no question they have a soft spot for dogs. Loews has hotels in 18 cities in the United States and Canada. At check-in pets receive treats, bowls and place mats. Fees vary by location, but a one-time service fee of $25 is common. They allow up to 2 dogs per room. They include pet mats, food and water bowls, treats, and dog beds. The room service menu includes items for dogs with recipes developed by veterinarians and chefs.
Four Seasons Hotels and Resorts – They only allow dogs up to 30 pounds. They require that your dog is fully trained, on a leash unless they are in your room and you must have a kennel in case of an emergency. You can not leave your dog unattended in your room. They offer dog beds, water bowls and piddle pads. Also, has helpful tips about local dog parks. Usually there is not an extra charge for your dog, but some locations may charge $75 pet and cleaning fees.
Kimpton Hotels – Will allow any animals that will fit through their doors. At no extra charge. There is no size or weight limit, and no limit on number of pets. They offer dog beds, food and water bowls, list of nearby pet friendly restaurants and parks. They also have a complimentary nightly wine reception where pets are welcome to attend with you.
If you decide to take your dog along with you on your family vacation or your weekend getaway, it is good to be prepared.
Make sure you have current dog tags on your dog. You are in unfamiliar territory, and if your dog gets away from you, you are going to want to make sure he can quickly get returned to you.
Bring all medical records along with your veterinarian's phone number. This way if something happens, you will have easy and quick access to important information about your dog.
Bring along some of your dog's favorite items along for them to feel comfortable and secure.
Travel with plenty of water for your dog along with dog food. You might not be able to find the same brand of dog food when traveling, and you won't want to waste valuable vacation time shopping for dog food.
Make sure you bring along a leash, you will need it in most hotel hallways.
Great Dog Crate For Traveling
Some hotels may require that you have a dog crate along in case employees need to come into your room when your dog is in the room. Also, if you use a crate at home, your dog might feel safer having their own familiar place to go in a very unfamiliar place.
If your don't already have a crate for traveling. I am going to recommend the Noz2Noz Soft Krater. It has soft sides, top and bottom, so it packs easily without taking up much space. It is available in 5 sizes to fit any sized dog you may have, well-ventilated and sets up in seconds.
Conclusion
There are several dog friendly hotels available as I have listed for you above. If one of these aren't available to you where you are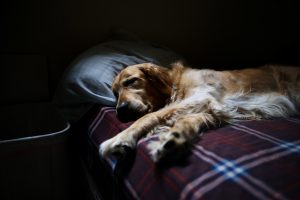 traveling, try calling around for hotels that allow dogs. You might find some smaller hotels that will be more accommodating for smaller dogs.
One other suggestion I have for you. Most cleaning people won't come in your room and clean it when your dog is in the room. You will need to have your dog in a crate or leave the room with your dog for a few hours if you need it cleaned.
Please leave any questions or comments below, and if you have any hotels that have worked well for you with your dog, please share below for others to have the information.  You can follow justforyourdog.com on FaceBook, Pinterest or Twitter for all my latest updates on dogs.