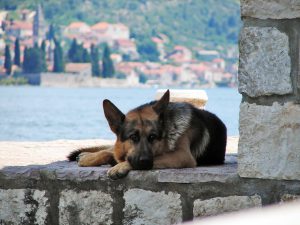 If you are thinking about adopting a rescue dog or adopting from an animal shelter I commend you. There are so many dogs that need great homes and to be loved, that any help that can be offered to them is great.
Approximately 3.9 million dogs enter shelters every year in the United States. Being a dog lover, I believe all dogs need a great home to be loved and treated with the respect they deserve.
So lets take a look at how to you adopt a rescue dog or how to adopt a dog from a shelter? There are some differences between the two for the process of adoption and possibly the reasons the dog needs a new home. I am going to explain how to adopt a rescue dog and also how to adopt a dog from a shelter.
Dog Rescue Shelters
Most times Rescue Dogs are not actually kept in Dog Rescue Shelters. Usually these dogs will be kept in foster homes or private boarding facilities. This allows the dogs to heal if necessary and receive medical attention when needed. The rescue dogs won't be ready to be released until they are cleared medically.
They are surrendered dogs and it could be because they were abandoned, mistreated, neglected, or surrendered by a shelter that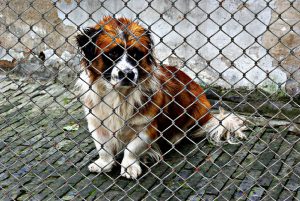 wasn't able to place the dog with a family. They will receive medical care if needed and then placed in a foster home until they find their forever home.
The process of adopting a rescue dog is quite a bit different than adopting from an animal shelter. Each adoption is processed a bit differently, but I have some general guidelines that are common for most rescue dog adoptions.
Rescue Dog adoptions are usually run by volunteers. The time for the entire process will take longer to complete, as there isn't a staff waiting and ready to handle adoptions as they come up.
When you find a dog you are interested in, the best practice is usually to email them to find out more information about the dog you are interested in. Some shelters will have you fill out an application form first to inquire about a particular dog, so they are sure to have all the information about the dog you are interested in before contacting you. Usually this will take a few days for you to get the information back.
Steps For Rescue Dog Adoption
First you need to find a dog that you are interested in adopting. A great place to look is Adopt A Pet. They will have dogs listed from shelters and Rescue Shelters that need a home.
You enter your zip code and the type of pet you want, and pictures of available pets will come up that match your search. You can then click on the dog's picture to get additional information about the dog you are interested in.
The Dog Rescue Shelter will than call you to talk about the dog, and if it is a good match, you will schedule to go and meet the dog.
The next step is a home visit is scheduled and they will let you know if you are getting the dog you are interested in. The Rescue Shelter will email the vaccination and sterilization records to you so you can get a dog license.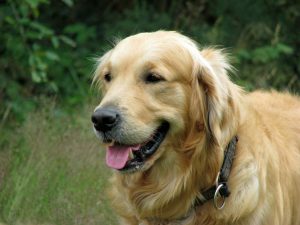 Foster owners will bring your new dog to your home, you will sign their adoption contract and pay their adoption fee. This fee can range from $100 – $300, sometimes more.
Adopting From Dog or Animal Shelters
Animal Shelters include local animal shelters and animal control. They could be city or county Animal Shelters or as some people might call it "The Pound." They are also know as the Humane Society.
The dogs in an animal shelter could be there for numerous reasons, but not necessarily because they have been abused. It could be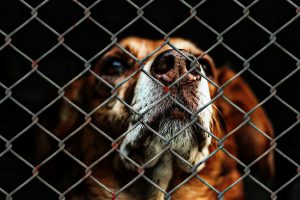 stray dogs, a family that turned in a dog that they no longer could care for, or puppies a dog owner couldn't find homes for.
Adopting a dog from an Animal Shelter is really quite easy. You would go to the animal shelter to look and see what they have available. If you find a dog you like, the staff will take the dog out of his pen for you to meet and play with. If you decide you would like the dog, you will go to the front desk to proceed with the adoption.
You will need a photo ID and pay the adoption fee which usually costs between $25 – $125. They will then give you copies of the dog's vaccination records and sterilization certificate so you can get them licensed. That is it. You now are a new dog owner and can take your dog home.
Generally there is no screening process from an animal shelter and adoption fees are often lower than rescue centers.
Things You Need to Consider Or Plan For Before Adopting A Dog
All dogs will need sufficient exercise, which will vary depending on the breed and age of dog you plan on adopting. They also will need mental stimulation, something to challenge their mind to avoid boredom. When dogs get bored, they can get into trouble.
Plan that the adjustment period could take several weeks to possibly 3 months for your new dog to adjust to your home and family. During this time, it could be a challenge.
Choose a dog that will fit your lifestyle. The appropriate size, age and energy level for your life.
Make sure you can have a dog where you live, especially if you rent or have a homeowner's association. If they allow dogs, there is a good chance that they might have a weight restriction.
How To Prepare For Your New Dog Before They Arrive
As you are waiting for your new dog to arrive, there are many things you should do before they arrive.
If you decide that you are going to use a crate, pick up the crate ahead of time and decide on the location for it and line the crate with either towels or blankets. Something that you can easily wash.
Dog proof your home. A new dog can get into all kinds of trouble. Move dangerous plants from your dog's reach, and you should move breakable items that are within a dog's reach.  If can find additional information on dangerous plants for dogs here.
Have your dog's new bowls, leash, dog food and treats purchased prior to your dog arriving. Find out what food your new dog is currently eating and continue on that food. You will want to make a slow transition to a new dog food if your decide to change their food. Mix old food with new food for about a week to avoid upsetting their stomach.
Pick out a vet, and shortly after bringing home your dog, schedule a vet visit so your vet can establish a base line on your new dog's health.
Get dog tags made with your current information on them. If a new dog runs off, chances are they won't be able to find home since it is all so new to them.
What To Expect From A Rescue Dog
Shyness, hiding or timidity.
Barking for reasons you won't be able to understand.
Marking territory.
Forgetting former house training skills.
Possessiveness with you, toys or the house.
Leash aggression.
Nervousness around strangers.
In most cases, it will take your dog 1 – 3 months to feel comfortable in their new home. Use positive reinforcement training with your new dog. You will need to be patient with your dog and provide ample exercise.
Get your new dog an on consistent routine or schedule right away. Dogs actually prefer to know their schedule and will behave better when they start to understand what is expected of them. Also, being calm around them and a confident leader will help your dog to adjust more quickly.
Plan on spending more time with your dog initially when they come home, and don't immediately introduce them to other animals until they are feeling more secure.
Introduce your dog slowly to your home. Just do a few rooms at a time, and don't move on to other rooms until they have explored the new area and have calmed down.
Avoid dog parks while your dog is adjusting, as they can be stressful for a dog that is trying to adjust.
Before you know it, you will have a happy adjusted best friend that will be glad for all the love he is getting.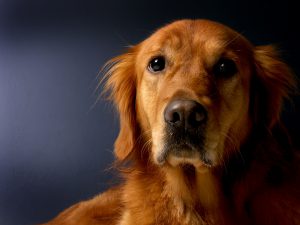 Summary
There are millions of dogs every year that are in need of a great home and a family to love them. There are too many dogs in need in dog rescue shelters and animals shelters, that all dogs lovers should try to figure out some way that they can help these dogs in need.
It might be by adopting, which is great, or you could volunteer at a shelter or rescue shelter, or spread the word about dogs looking for homes.
From the information that I provided you, I hope you have a better understanding on how to adopt a rescue dog or how to adopt a dog from a shelter, but if you have any additional questions or comments, please leave them below and I will get back to you.
Some of the links within this post are affiliate links of which I might receive a small compensation from sales of certain items.